Bsierad.com –  Kembali dengan kesibukan kerjaan yang di pusingkan seting AP-6521 Symbol. Dipusingkan dengan cara Factory Reset Motorola Access Point AP 6521 to Restore Default to Restore Default. dan akhirnya mendapatkan juga resep untuk Factory Reset Motorola Access Point AP 6521 to Restore Default.  berikut kutipannya
=========================================================================
Steps to Factory Reset Motorola Access Point AP 6532
Usually any access point have one IP Address, we can manage the configurations via web/ CLI interfaces using that IP. Motorola 6532 comes with a Zero configuration IP address. Motorola describing this IP as 169.254.XX.XX where XX is obtained from MAC address last digits (Refer step 2).
Due to some configuration mistakes or unknown reasons we may lose the Zero configuration IPaddress. Wooo.. How to configure again? Is there any way to reset the Access point to default since it has no reset button and console port? The only way is to use a tool called AP Discovery tool from Motorola. Well, let me get in to the steps.
Step 1: AP Discovery tool
Motorola provides an application called AP Discovery tool which detects whether there is any Motorola Access point connected in the LAN with MAC address discovery.
This tool based on Layer 2 in OSI model as it detects the MAC address not IP [There is no IP at all, we lost the Zero config IP ? ]
Download and install the tool Motorola AP Discovery Tool : Link 1 | Link 2 | Link 3
Step 2: Obtain Zero config IP from MAC Address

Now set the same range of IP in your local PC network adapter, for example 169.254.131.10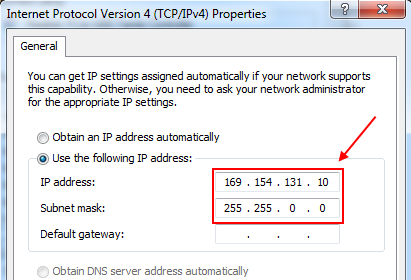 Step 3: Plug Motorola Access point to PC
Connect the Motorola AP 6532 in your PC's NIC.
(Disable all other NIC, Wi-Fi adapters except the one where you connected the AP)
Step 4: Run AP Discovery Tool
Run AP Discovery from Start menu,
You will be prompted with your local PC Ethernet interface details. Enter the interface name (my case eth6)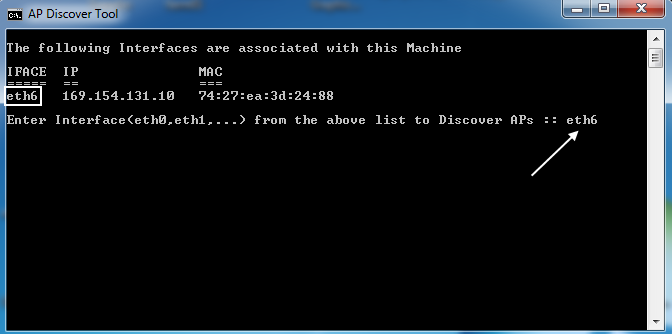 AP Discovery tool will broadcast a message to all MAC address in the LANand it will detect the AP Number, AP MAC, Default (Zero config) IP, and AP Name together with OPTIONS.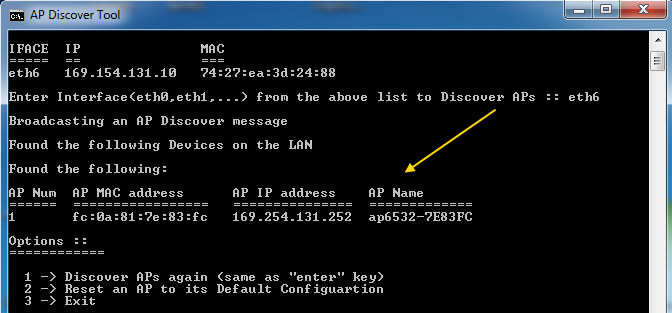 Enter OPTION number 2 for resetting the Access point.
Now you will be asked to enter AP Number and serial number of the access point.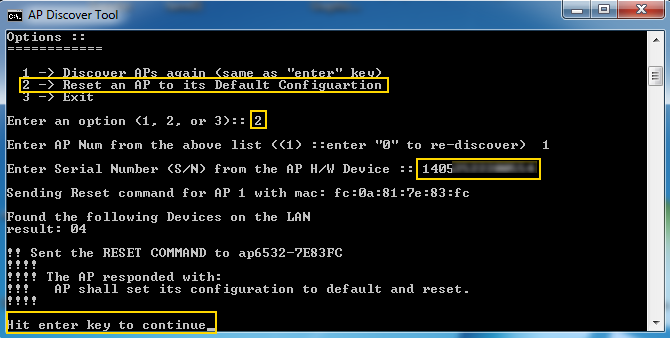 AP Number we have already from the above step, for the serial number check the bottom side of access point.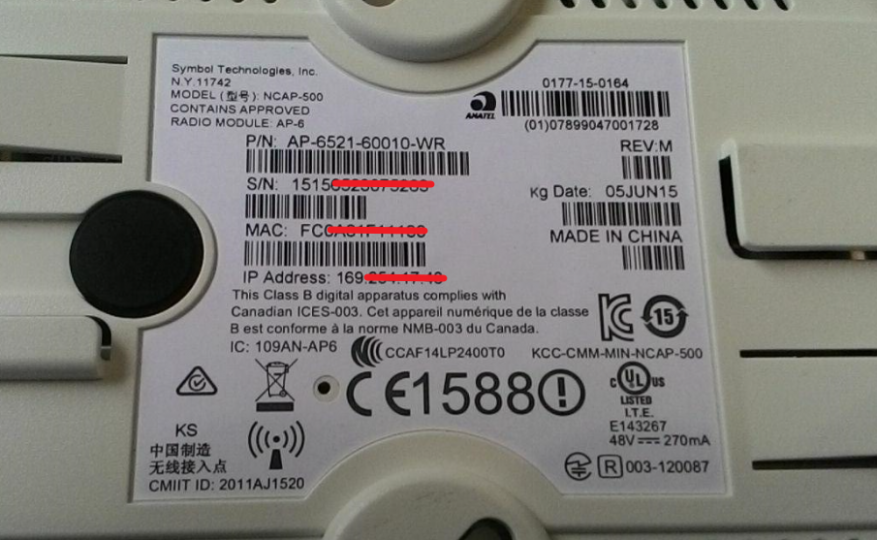 Once you enter those, the tool will send reset signal to Motorola device and reset the device to default settings. The device will reboot and whole resetting process can be taken up to 15 minutes.
Later you can do wireless access point setup via zero config IP address and complete your wireless network installation.
=========================================================================
sumber : http://www.smartpctricks.com/2014/11/reset-motorola-access-point-ap6532.html
=========================================================================
Diatas adalah kutipan yang sudah pernah saya coba untuk AP-6521 Motorola.
Bisa disimpulkan
Download dan install motorola AP discovery
Set IP sesuai menjadi 1 network dengan IP AP-6521
Jalankan AP motorola
Discover AP
Pilih AP,
Reset
Pastikan tidak ada eror
Tunggu 10 menitan agar AP restart
Setting AP dengan masuk ke web panel nya https://ip-address-ap
Tinggal melanjutkan setting sesuai kebutuhan
Maaf untuk postingannya saya langsung mengkutip.
Jika ada yang perlu didiskusikan silahkan komen ya